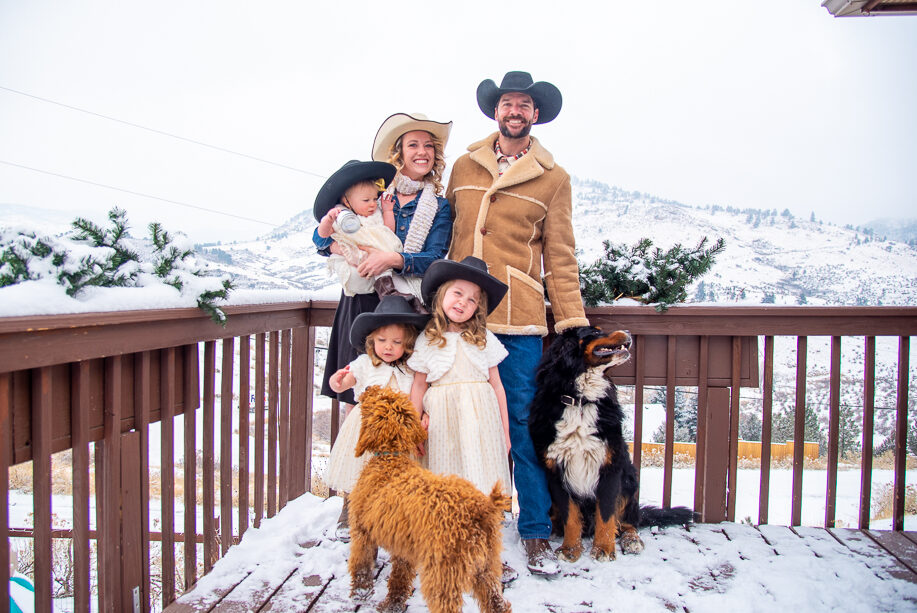 The Lord said to Abram, 'Go from your country and from your father's house to the land that I will show you.

Genesis 12:1
Over four years ago, Keith and Beth Brauneis were called to take a step of faith unlike any they have ever taken. They were living a comfortable life in Wyoming with all of their family close by. They both were working comfortable jobs. Keith as a high school teacher and Beth as a nurse. They had just started a family and the path of life seemed to be set. In that season however, an awareness, a conviction, to move and to plant a church began to take root.
"It felt similar to Abram's call," Keith shared, "where we left our family and our work and moved to Fort Collins to do full time ministry."
After a few months connecting with churches and praying together, Keith accepted a position with a church in Colorado. They were excited to be taking this big leap together and toward the mission of God. Moving away from family and friends they loved would be difficult but their confidence in where God was leading eased the transition. Over the next three years, God was faithful and continued to show His plans to Keith and Beth in ministry. In those three years of ministry another vision began to grow in Keith and Beth that was much different than the one their church was leading. What God impressed on their hearts was a Gospel-centered church with a growing college ministry being scattered into the Fort Collins community during the week. The question was then 'how?'
"After several good conversations with our church leaders," Keith said, "and with our church's partners, it became clear Beth and I were being called to a different church movement. The leadership blessed us and knew our heart and it was a cool transition. God was in it."
One of the church's partners suggested Keith reach out to a church who was planting in the Fort Collins area. Keith connected with Phil Robinson, co-lead pastor at Citylight FOCO.
"Everything Citylight does lines with the bible," Keith confessed. "You can't get any clearer. After hearing the mission and vision, it doesn't matter the denomination but instead what the church is doing."
In August 2020, Keith and Beth took another leap of faith after much consideration and joined Citylight as the Church Planting Resident Pastor.
"It was a Holy Spirit moment joining Citylight FOCO," Keith said with a grin.
Our First Year as a Church Resident
This past year has brought incredible health both personally and in ministry for the Brauneis. Being immersed in Citylight FOCO's culture has produced a deeper awareness in Keith and Beth that marriage, family and people in your life are priority. This has been modeled by FOCO's leadership and the staff team.
Keith described "being in a healthy church and healthy culture has so many benefits. The culture has brought hope and a future to us. Beth and I are better than ever, our family is doing great, and we feel incredibly blessed to be in a great home and neighborhood. Having those family relationships and connecting with our neighbors has been God's provision."
"One thing I learned is to be fully present with your spouse and your kids," Keith continued. "It's easy to think it's more important to do the work you are called to do in ministry. When your brain is always thinking of ministry, evangelism and preparing for sermons, you tend to come home and not associate with your family emotionally."
Keith realized this year that when he is fully present for his family before he walks through that door at home after a full day at church, there's more fun and joy in the home which reciprocates into ministry.
When your marriage, family and ministry team is healthy, Beth and Keith also noticed that they have had more time and desire to change daily habits and spiritual disciplines. They have more time and space to go to bed early, to eat healthier, and to read their bible.
This past year an unexpected understanding of God's love emerged in Keith. "Three or four years ago I thought the best way to experience the love of God would have been in a sermon or a really good message. I'm not saying you can't experience His love through this but maybe it's not the best way or the only way."
"Now, I would say God's love is also in having joy and community," Keith declared. "That's the essence for health and for life. It's in your relationships and having connection with others in and through God."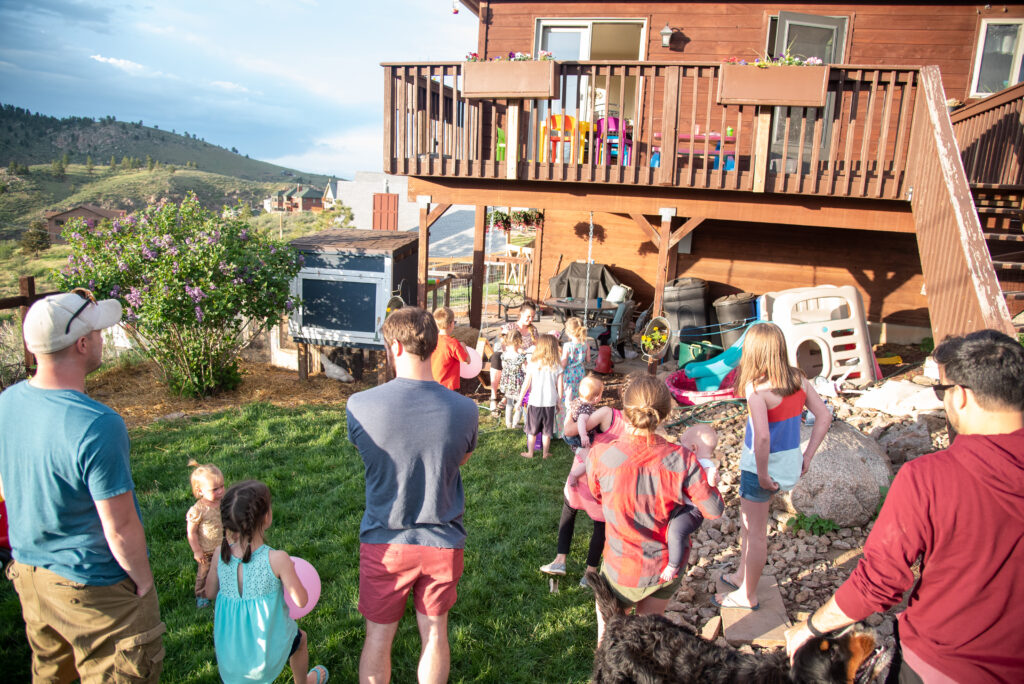 For Beth and Keith it goes back to one thing. Culture. Learning about culture, and a healthy culture, has been the biggest discovery. Creating, modeling, and leading a healthy culture in the church and with the staff team is vital for ministry and for the longevity of a church. The Brauneis have observed in several church cultures effort confronting problems and naming the problems with very little time on talking about the problems.
"Sharing the truth and out of love instead of not talking about things is health-giving," said Keith. "Go and talk to the person, and as a pastor to go and lead this."
Beth described a personal awareness of being vulnerable with others. "I've been excluded by people before," Beth said, "and I didn't know that was creating hurt. I was embarrassed that I felt that way. The Lord pressed into me to speak honestly, to be vulnerable with people in my life. Through doing this, I began to see that the problem wasn't with the person necessarily. If I didn't press in by being vulnerable and honest, relationships could have fallen apart rather than opening up to understanding and communication."
Another result of their first year of training has been a greater understanding for continuing education. To always take a class, always be learning and reading books. If a leader, a pastor or staff member, or a couple is not growing they tend to get "stuck."
What We've Learned about Marriage as a Resident
When you are married and one of you is a church-plant resident both automatically become co-planters. This has offered a unique opportunity for both Beth and Keith to trust each other even more and to always assume the best of the other.
"We have identified that having good friendship to walk with and to have people speaking into your life has been crucial to the health of our marriage," Keith admitted.
Being vulnerable, asking for help, and practicing humility rather than having a pride of self-sufficiency has cultivated growth in the Brauneis' marriage.
Our Needs Going Forward
When the Brauneis' moved to Fort Collins they didn't know anyone and had no family in the area. They have since learned that this wasn't the wisest move to go by yourself. Citylight's church-planting model of sending your two best out, as depicted in the book of Acts with Paul and Barnabas, also reflects this idea.
"Our first need and prayer is for a team and a co-lead pastor," Keith admitted. "Beth and I know if God wants us to do this, He will provide community. God will build His church. God is good and He wants to reach His people and for other people to experience the family of God and His saving grace."
Their very next need and prayer request is for a location and to know where to go and plant.
It will be difficult again to leave a church family and a community they have loved and treasured these past four years in Fort Collins. Another prayer request comes out of this.
"It will be painful to uproot again," Beth acknowledged. "We need strength and provision and for God to supply our needs…for new neighbors, new friends, and for a new church family. It's scary and risky."
Encouragement to the Church Planter
When thinking of others stepping into church planting and into a residency with the goal to plant a church, Keith and Beth quickly offered these words of encouragement:
"You are not alone. You don't have to be alone. It will feel like there's never enough time for community, but you will have to make time and that's okay. Community is the most effective agent to bring the Gospel in and through us. It's not the crusades anymore."
The Brauneis' also offered this reminder of "Jesus heals cities, marriages, and transforms lives. Satan wants to stop this by isolating and placing shame on you so be intentional to make time for community. Find people you can share your fears and doubts with, who you can call if you are feeling discouraged. Make it a priority to have people over every week to have fun."
A few tips they have found helpful and fruitful have been taking time to rest really well, turning the phone off one day per week, and having a hobby outside of ministry.
The last word of encouragement, and one they both spoke on earlier is to be vulnerable.
"Church planting is a vulnerable spot to be in as a wife," stated Beth. "You are not the one getting hired but you will be doing as much ministry. There are a lot of unknowns and you might not have time for the meetings or to meet all the people. It will take a lot of faith but I have learned to continue trusting God and in my husband."
Beth describes not backing away from the vulnerability.
"I'm not in control, I don't know what we are doing and it's ok. What is important is relying on God. I have felt God come really near in these moments and it's been a powerful blessing in ministry, my marriage and in me. It will feel uncomfortable and you don't have to know the answer."
Keith ended the conversation with "Enjoy the moments. I have come to determine that I don't have to know the future. God does and I just have to be present and to be a willing vessel. Having the joy of the Lord makes all the difference."
To follow and to support the church plant God is doing through the Brauneis, please email keith@citylightfoco.org.