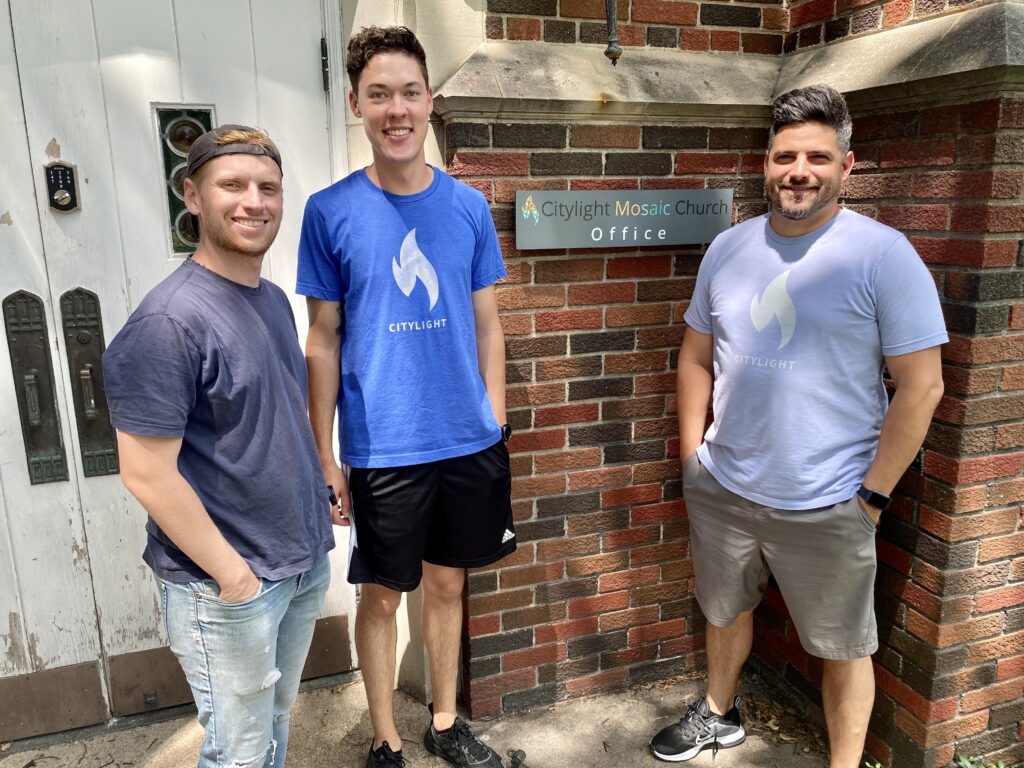 Citylight Mosaic launched just this year in the heart of the Field Club neighborhood in Omaha. We caught up with their team to share with the family what they are celebrating, what they have learned, and what they are praying and needing. Thank you Citylight Mosaic!
Since launch, God has used Mosaic for His Kingdom in many ways and we have seen that in: 
> An opened door at the elementary school in the neighborhood. The leaders have asked for help with their clothing drive and soccer camp this summer
> Six baptisms 
> Continued favor with the building's owner 
> Stories from the kids ministry like the boy who was scared to go into the big group on a recent Sunday gathering and another boy asking if he could stay with the him and tell him about Jesus
> Favor with the local neighborhood homeowner's association and being invited to participate in their outreach events
> Men's and women's summer discipling studies and city groups 
We have learned so much about planting, serving, and worshiping such as:
> People are so hungry for depth and discipleship and for community.
> We have also recognized that leading a staff team and equipping leaders within city groups is vital and having these tools and wisdom beforehand is best.
> We've come to realize that thinking through and communicating clear expectations can prevent frustrations and confusion not just on the staff team but with members. Good communication and knowing how to do it with others is essential. Lastly, be flexible! Especially if you are sharing a space or building with someone or with a group.
We would love your prayers and currently they are for:
> We have been given so many opportunities this summer with meeting new people in the neighborhood and we want to maximize those opportunities by meeting as many people and growing those relationships.
> We want a discipleship culture where we are growing together and beyond a Sunday morning. That everyone joins in and creates a discipling movement within our church and beyond.
> We need a serving team director, serving team leaders, and owners within the church.
> We have started a youth group on Sunday mornings for an hour before church and need people who are passionate about discipling youth.