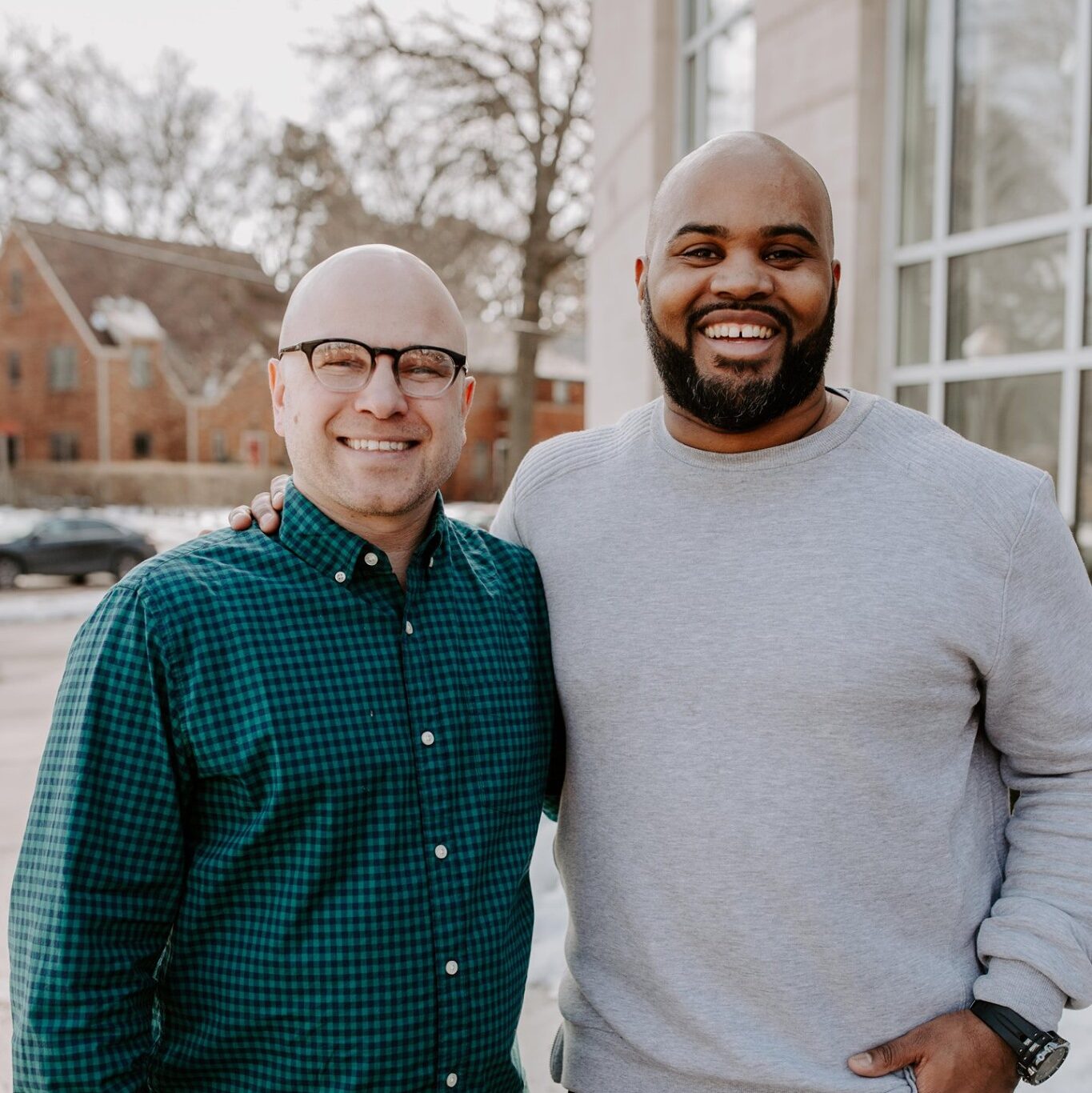 The Story of Citylight Benson
Citylight Benson was the very first church to be planted out of Citylight Omaha. In 2014, Pastor Tyler Zach, a small staff and about eighty people bought an old presbyterian building where they worshiped Jesus together. They were committed to showing and sharing the love of Jesus with those who live in and near Benson. Over the last seven years, Jesus has been faithful to build His Church. Citylight Benson has grown in size and seen dozens of people meet Jesus, get baptized and living on mission. Additionally, new leadership and vision has emerged at this church. Pastor Jamison was hired and Forward Church merged with Citylight Benson and the combined vision to display Gospel centered diversity grew. In 2020, Jamison and Tyler, the two co-lead pastors, sat down with Pastors Gavin and Chris from Citylight Omaha to talk about where God was leading Citylight Benson. It was evident that God was calling this church to embrace a method of church planting that would require a change to their name. 
Planting in South and North Omaha
The vision was to plant new churches in South Omaha and Northwest Omaha, but they wanted to use a method of planting a new campus that would eventually become a new church. This method of church planting allows for a church planter to preach, launch groups and mobilize people to live on mission while allowing them to come under the Elder and administrative structures of the established sending church. It's a great way to help a new campus get enough critical mass, people and resources needed to become healthy before launching out as a new autonomous church. The question became 'how do you plant Citylight Benson in a South Omaha neighborhood?' Since Citylight Benson was tied to a specific neighborhood in the city, planting new churches with the same name in other neighborhoods didn't make sense. Citylight Benson needed to change their name. 

The team prayed, read there bibles and from Ephesians 4 the name One Hope surfaced. One Hope is geographically neutral and better defines who they are a church. They are a diverse church filled with people who have different stories and who come from different back grounds but have one shared hope, Jesus. So, the Elders met and began a process to share this vision with the members. There was great unity around this new name and the vision of church planting. 

Additionally, Citylight Benson, now One Hope is still apart of the Citylight Family. To be apart of the Citylight family, a church doesn't need to hold the name Citylight. To be a Citylight Family Church requires a commitment to be a church that focuses on church planting, simple discipleship models, gospel centrality and shared leadership. Their elders and pastors of Citylight Benson have continued to affirm their desire to partner and co-labor with the larger Citylight Family. Please note that the goal of the Citylight Family was never to promote or push forward the name of Citylight but to make famous the name of Jesus Christ. In 100 or 1,000 years, the name of Citylight may not be of any value, but the name of Jesus will be. 

To the members of One Hope Church…we are praying for you and asking Jesus to use you to help those who are struggling with depression and discouragement to find HOPE in the Gospel. We ask that God would use you to help many find life, joy, salvation, freedom and identity in the person and work of Jesus!
So there's the story. Citylight Benson has a new name and that new name is One Hope Church. They are still all about Jesus, still laboring to see new churches planted and to make new disciples. If your interested in helping launch this new campus in South Omaha, please reach out to Pastor Elvin at elvin@citylightbenson.org . 

P.S. One Hope is not just a brand or new church name but is tied to Paul's encouragement to a diverse church in the city of Ephesus . He calls the church to be "eager to maintain the unity of the Spirit in the bond of peace. There is one body and one Spirit—just as you were called to the one hope that belongs to your call—one Lord, one faith, one baptism, one God and Father of all, who is over all and through all and in all." (Eph. 4:3-6)