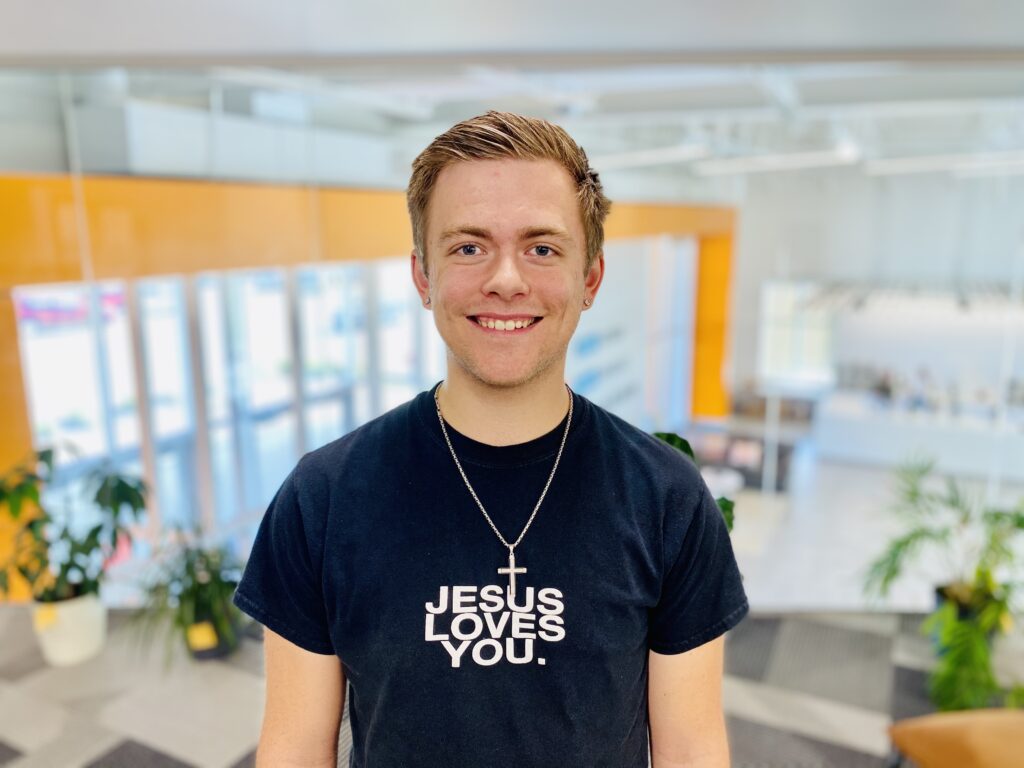 After an invite from a friend in eighth grade to go to a church youth group, Jackson's eyes and heart were opened to God and His Truth even though it wasn't his first time hearing about God. After a few months attending, Jackson started to pay attention and slowly began to understand that walking with God in life made sense. He wanted to follow Jesus and believed in Him. He got baptized his freshman year in high school and soon after applied for the next summer mission trip. Jackson up till then had a faith that was led by other's encouragement. After the mission trip, it changed into a personal ownership. While on that trip, Jackson saw how God was moving and that the Gospel was still at work. He also witnessed a level of joy in the local group of believers that he never experienced or saw before. These people in a Central America country had nothing materially but yet, everything. Jackson knew that the only explanation for that joy was Jesus. Coming back after a few months, however, it didn't take long for the high of the trip and all that he learned to wane. He slowly forgot and the world slowly took back Jackson's time, thoughts, and a bigger place in his heart.
"I was still not living my faith the way I should have been," Jackson described. "I wanted to do so much but I didn't. I was still living a life of the world outside of church and outside of mission trips."
College came and a whole new world opened. A world full of fun, new friends, and new experiences. God's faithfulness was revealed to Jackson yet again.
"The first week of freshman year, I met a guy who was a part of the Salt Company (a national college ministry)," Jackson shared with a grin. "A group of people playing frisbee in front of the dorms invited me to play. I came back after lunch and they were still playing and later learned they were from Salt Co. I met some guys and got plugged into a college ministry. One guy encouraged me to get into spiritual disciplines. He brought up and we talked about my sin struggles. He highlighted those but didn't shame me. We talked about what I struggle with and how it doesn't define me. Seeing how my new friend lived and was so willing to live a life centered around Christ, made me think that's what walking with Christ looks like and I wanted it."
Later on his freshman year, surrounded by people in the college ministry, the leaders at Salt Co saw in Jackson leadership capabilities and invited him into being a city group leader and the rest is history. From the moment he stepped into leading himself and others in relationship with God, Jackson's plans and calendar during the next year of college filled with opportunities to shepherd and disciple. This past February, one of Jackson's friends, Riley, left to help plant a church in Greeley, Colorado. The moment Riley told him about a new church plant, Jackson's mind and heart started racing.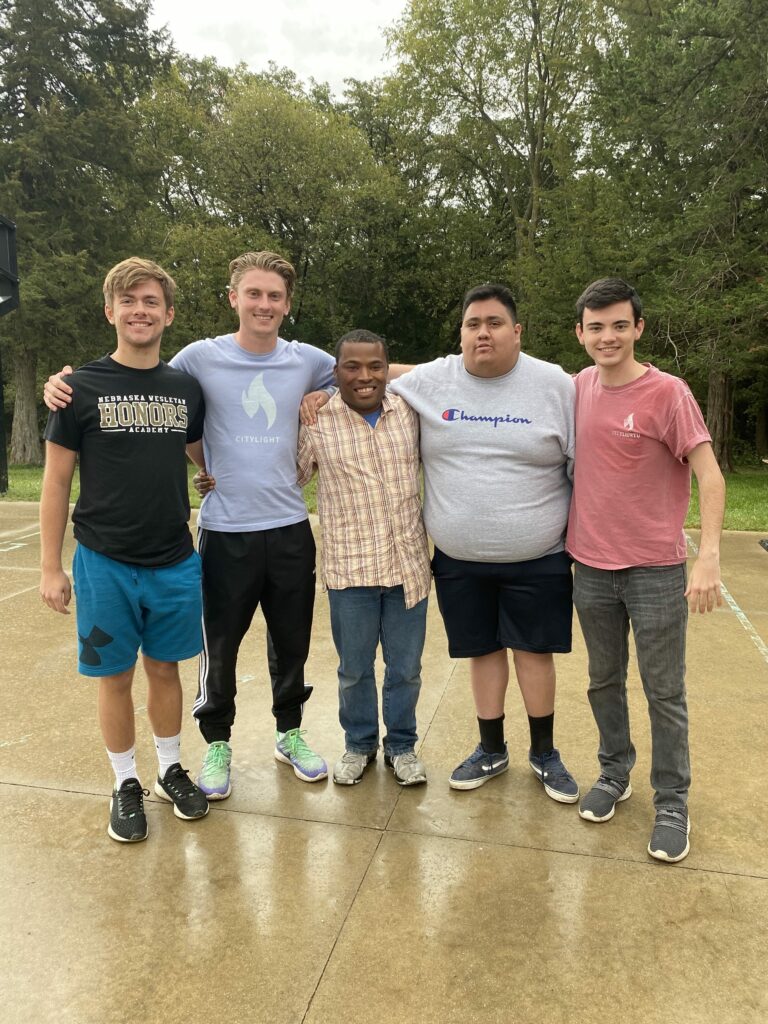 "I got excited about it," Jackson confessed while explaining his first recollection of planting a church. "I'm majoring in psychology and haven't figured out what I want to do with it but everything seemed not interesting. I genuinely got excited when I heard 'church planting' so much that I walked up to Jon Randall, Salt Church Greeley pastor, and told him I was interested in being an intern."
After that conversation with Jon, Jackson prayed about it. He wanted to make sure he was being led to go for the right reasons and not out of excitement to follow his friend. He got into his bible, and he asked people he trusted questions like 'do you think this would be a good fit for me?' He went to his Dad and had a heart to heart and received some valuable feedback. Overall, Jackson didn't get any 'no's.
"This summer I went on a vision trip to Greeley and that was an incredible experience," Jackson explained. "We went on the campus at the local college there for a prayer walk, and during the entire time, there was a feeling throughout my entire body that felt like butterflies but more intense. I knew God was saying 'you need to be here.' Knowing the reality that the campus and that the city doesn't have the Gospel was confirming. I felt God's hand over it even before we stepped foot there. The weight and heaviness to spread the Gospel there was strong for me. The weekend made it official whether I got the internship or not, I was going to move to Greeley."
One other thing that was made apparent to Jackson on that vision trip, is that he needed to go sooner than later. He knew he couldn't wait till he graduated at the end of 2023.
"I realized the things I thought I needed to be in Omaha for the next year or so wouldn't have made a difference," Jackson said matter of fact. "There is a strong ministry built already here in Omaha so taking me out will not ruin that and it's not about me in any way. The fact is Salt Church Greeley doesn't have any leaders. However, still to this day, if I move in January or another day, that will be the time God wants me. I think God wants me out there in January but I'm holding on loosely to that. It's entirely up to Him."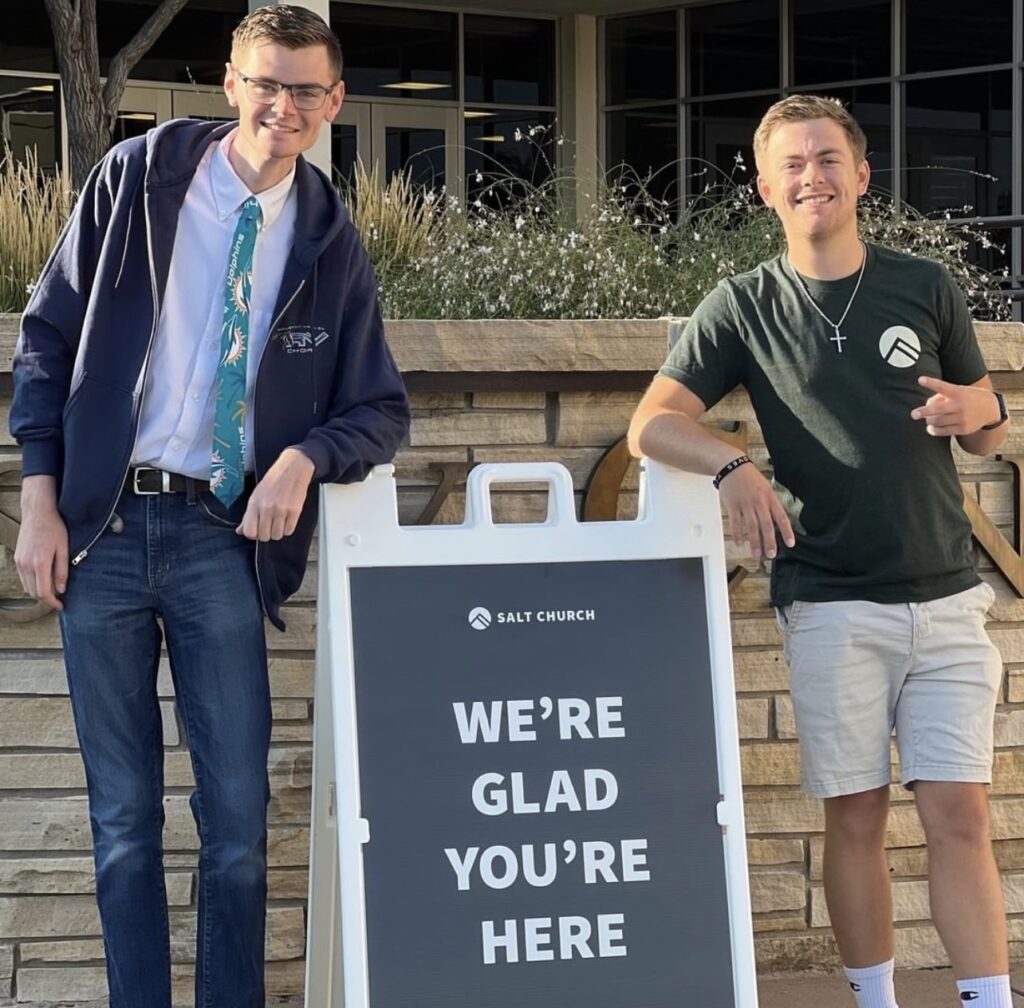 The Waiting Before Planting
What does one do in the waiting? Well, what any intern does. They support raise. Jackson is focused on the moment and the moment is about raising support for the ministry God is calling him into. He's also looking for opportunities to be on mission even though he is not on the mission field in Greeley yet.
"I'm looking for ways to have conversations with the people here and be proactive," Jackson stated. "The hardest thing is figuring out how and then figuring out if I need to continue working part-time these next few months or leave that so that I can dedicate more time to support raising. Your mind can become so hectic, but I now know it's an opportunity."
Looking back, Jackson sees how practicing a daily devotion to be in God's Word and in prayer is so vital. He recommends allowing yourself to take moments to step back and look for the opportunities during this time before ministry. Second, he also recommends determining how God has been using me as His hands and feet. Personally, Jackson puts it this way, "You can get lost in the thought that I am not doing enough in this season or what I will do in Greeley will be more valuable? I can continue leaving marks on people's lives right now. I can share the Gospel and the love of Christ anywhere. The only important thing is that Christ loves them and for them to accept Him into their lives. Will I live a life that exemplifies that? God has a plan and we don't know what that is, however we can trust and He will use it for Himself."
Jackson has been blown away with seeing the faithfulness of God in tangible ways. He has had people give and more than what he planned.
"People have truly taken and given a lot. It fills me with so much love for them, for the Lord, and awe. I know that giving is not something I have been faithful with my money. And just seeing people that are faithful with their money and much for them, it's pushed me to give more."
Planting With a Family of Churches
Church planting is a commandment. We are called to go and it can look different for each person. Jackson is passionate about if you are given an opportunity to go, then go.
"Being in a family of churches that go and are part of a strong loving church is amazing," Jackson described. "We take for granted what we have with this kind of church. Most places where church plants are going don't have churches that exist or healthy. All I have to do is think about if I wasn't exposed by this kind of church and mission? And then ask 'do you want someone to have an opportunity like you did?' We allow our 'qualifications' to push us where we should or shouldn't go, and that couldn't be farther from reality. Our qualifications mean nothing and the only qualification we need is that we have Christ. Your knowledge really matters, and a person needs to hear and experience Christ. The most important thing is that we are willing to be obedient and learn and explore things that we don't know or understand."
Church planting can also be difficult and challenging. Planters hear lies that sound like 'I don't know enough or have enough' of something. The list is long. Jackson is convinced that if you know Christ and have a willingness to find answers that you don't know, then that's most of the battle. Leaving loved ones, on the other hand, is the difficult part of planting.
"I think for me, though, the hardest thing that has kept me from going is my strong group of friends and family," Jackson admitted. "I have everything here in my home city. That's comfort. However, I know also that is what God calls us to step out of. When I took the time to really think it over, the fact is I will still have these friends and family but how much can God's kingdom be expanded by using me? And with any other questions, pray about it. Don't let what you have now inhibit the opportunity to show others what they can have in the future."
A chance encounter Jackson's first week at college set Jackson on a whole different trajectory in life these three years. Now he can't imagine a life not serving God.
"College ministry has had a radical change in my life," Jackson concluded. "I cannot refuse to sit back and allow others not to have a similar radical change. To know I am part of a church and a church family who is faithful to God brings me great joy. I'm excited to see what God will do in and through Greeley and Salt Co. and with future plants. To see all the people who have been raised up to go and for their lives to change forever. I would have never imagined myself going and being a part of a church plant…and now here I am."
---
Please consider supporting church planting.
To contact Jackson, please email him at jackson@saltchurchgreeley.org