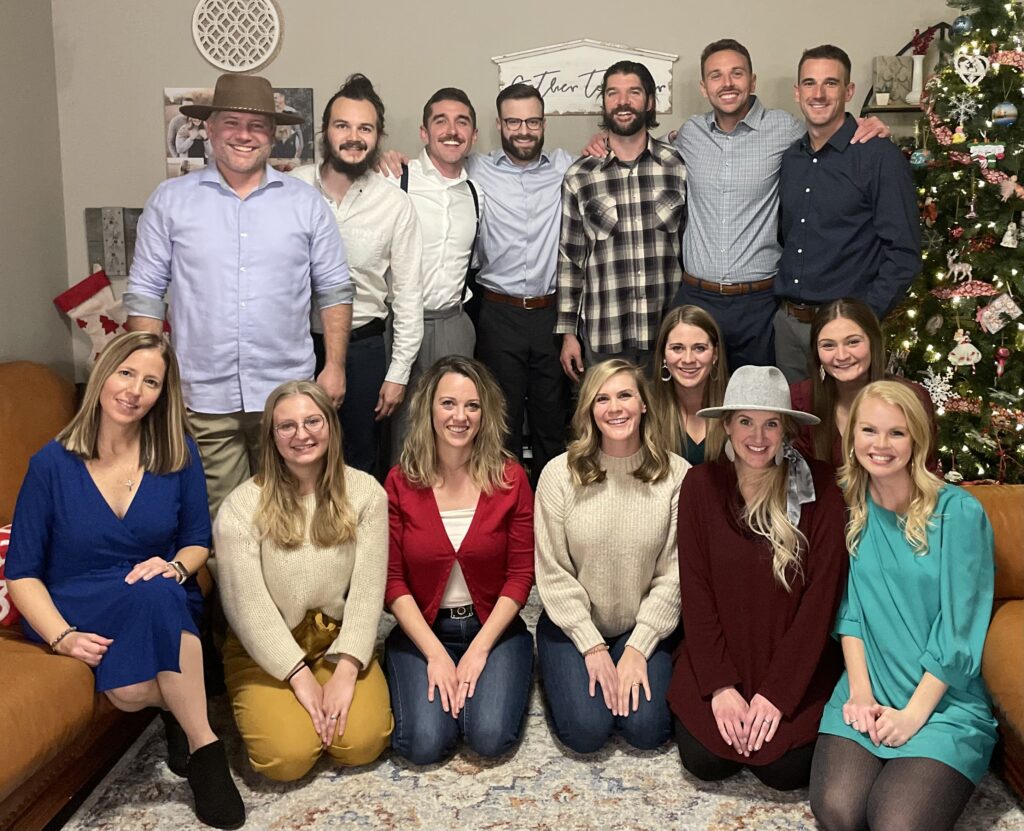 One year ago, Citylight Ft. Collins launched with lead Pastors Phil Robinson and Andrew Scheribel and a core team made up of around 100 people. We caught up with Phil to hear what this first year has been like, what they have learned, and what are they currently celebrating.
What have you learned as a planting pastor?
This past year, as a Pastor planting in a new city with a core team that were new to planting as well, many growth opportunities were given. One was a greater dependence on the Lord and in each other. I've also grown an appreciation for the co-lead model. You know you are not alone and it's not just your burden, nor your burden to carry. There's resilience you need to have as a planter, but to have someone in the trenches with you has been a blessing. You are experiencing the same challenges side by side. You have a team to pray for you and to lessen the burden. I'm grateful for the privilege to serve God in this way, and to serve with another Pastor.
There is a certain weight you feel, a certain responsibility, when pioneering a new plant and your hands are on a church. It can feel burdensome but at the same time but God has helped us. Helpful rhythms have been created that have included rest and freedom from the identity of our achievements and in numbers of growth. Also, at the end of the day, I'm a child of God. God is calling to me to be a servant of the mystery of the Gospel. It's not about what I do instead it's about God giving the growth. This truth frees me and propels me to just be faithful and obedient and to trust Him.
What has God revealed to you this past year?
Recently, I was reading 1 Corinthians and the Lord reminded me that my identity is not in a title of Pastor but simply as servant and steward. Recently, our staff team read Paul Tripp's book titled 'Lead,' and the book's emphasis is so much on how the Gospel shapes every area of life and ministry. As followers of Christ and leaders of the church we need to focus on character and not competencies. As a staff team we talked about valuing what God values the most. Functionally, we can have a tendency where we don't live that out. God values character and that comes before performance. It's about holiness, humility, etc. It's been great to have a conversation about those things as a staff team. The spiritual battle is real and the enemy is present. As we read this book, we asked the question 'how does this influence our ministry?' We are honest and open with one another and share where we feel most attacked. The enemy wants to use ministry to attack us. He's deceptive and uses comparison and relationships for war. It's been helpful to have this awareness of character and identity. We can have peace even when we are in a war. It's give us the perspective of a war time mentality.
Personally, it's been the same truth. There's a spiritual war in the home. The biggest thing for me is to continue to lead my family, to pray with them, to pray with my wife, to lead devotionals and lead with Godly character. My family and my home is my first ministry. There's a tool called 'vision frame' that I have read about and now learned. Vision framing helps someone with thinking through reality and future and how you get there by using methods, motives, measures, etc. If I am going to do this for the church and for our team, why not do this with my family. It's helped my wife, Paige, and I. We started to ask and define answers to 'what is our vision for our family?' What are our values, what motivates us and what do we want to be true? And not just think through it, but really doing it. It gave Paige and me a framework and reference and we took it back to our kids. We all determined kindness is a value for us and structured it around Ephesians 5. So when there are things going on in our day and around us, we go back to the values as a family and talk about it. We have a one page document that we posted in our house and whenever I am drifting or off, we go back to it.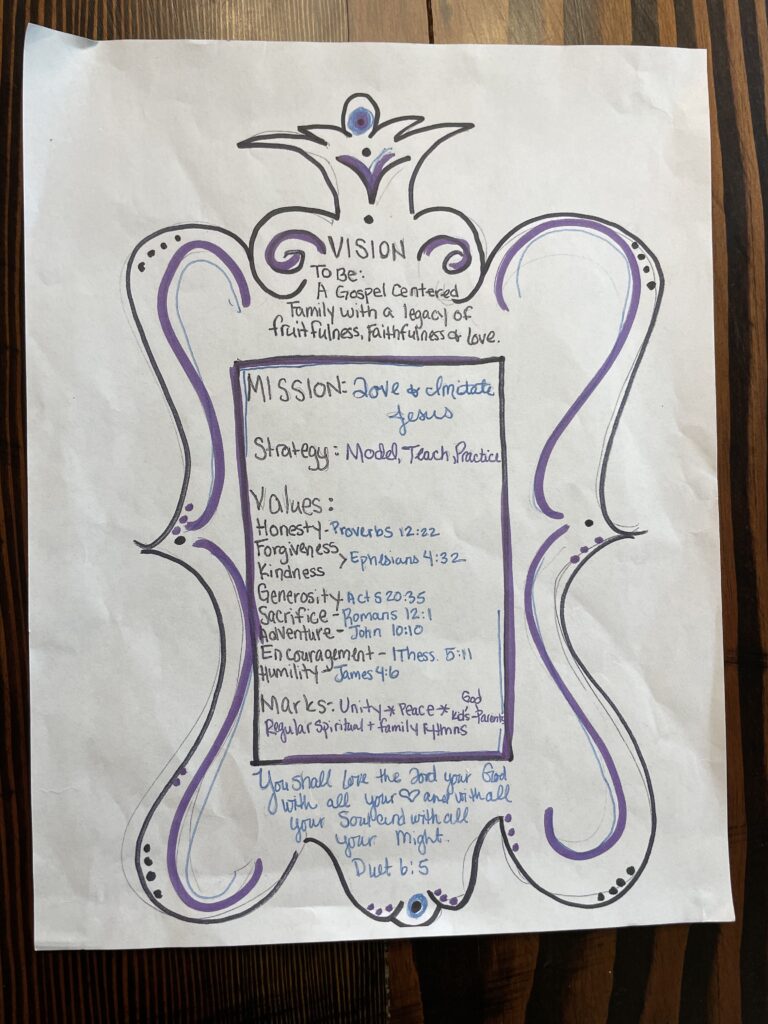 What do you know now that you wish you knew before planting?
There's going to be a lot more changes, challenges, uncertainties and unknowns that you probably will not think or plan for. Consider this to be an opportunity to be flexible, to pivot, and to plant open-handed. It's great to have God-sized dreams, knowing what God can do and what He is capable of, but trust Him with those things and have your expectations rooted in Him. Not rooted in your motivation or desire. Keep in mind that you can want to do one thing and God could do something entirely different. I thought we would have this space, a building, and that didn't happen, and then the pandemic happened… we had to learn to roll with punches and to be okay with that. God determines the steps. God is building His church and you can always rest in that promise.
What words of encouragement do you have for other church planters?
Pray. And a lot. You cannot plant without it and you don't have the power to do anything. If you are not dependent on the Lord and Spirit, you will burn out. And fast.
Also, you cannot forsake the ministry to your wife and family for the ministry of the church. I heard from a speaker the fact that you can always plant another church and if you fail at that, you can plant another one. You don't have a second chance on your wife and kids. It's an encouragement and a warning. You must be dependent on God and in prayer and love your wife and kids.
There's also a few simple things too I have come to value with planting. First, intimacy with Christ. Meeting with the Lord, hearing His voice, and inviting others into that. Second, a love for God and for His people. Third, inviting people into your home and practicing hospitality. Hospitality is key to church planting. We have made our home a space for people to come and to feel loved and encouraged. The ministry of hospitality is essential and one of the most effective ways to grow a church. For us, it's looked like two nights a week, we are inviting people over. That's included neighbors, people on the core team, and new people we've met. There's a cost to hospitality like the messiness of needing to clean up the house, the kids, etc. There will be times you don't feel like doing it, but through obedience, you sacrifice and give it all up because it is worth it.
Lastly, remember your identity as first as a child of God because you will be tempted to find it in ministry and in positions. At the end of the day, you are a spirit-filled Christian. It gives you freedom knowing you are a child of God. TRUST GOD. Proverbs 3:5-6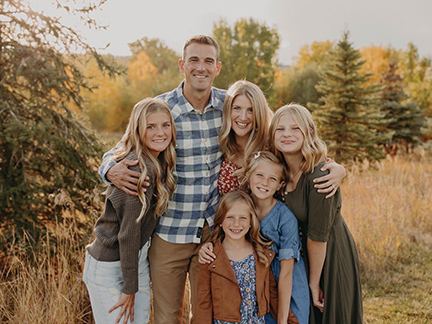 ---