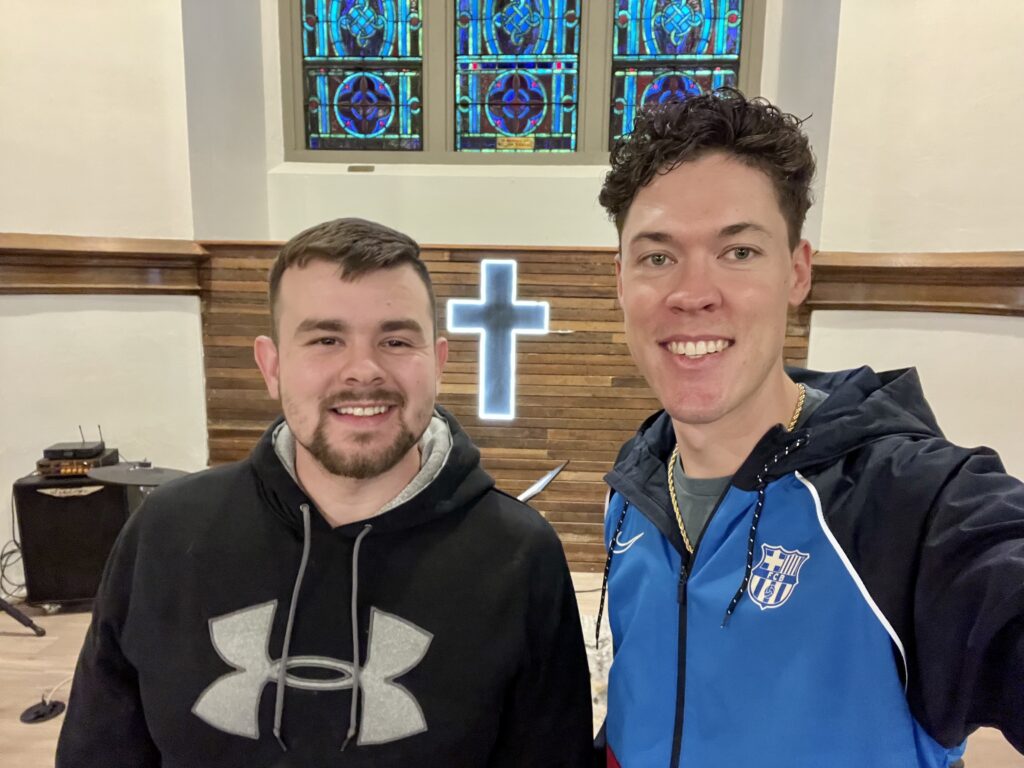 Church Planting | Tanner (L) and Jacob (R)
Five years ago, Tanner Devereaux gave his life to Jesus while serving a sentence in prison. Since then, God has brought Tanner out of sin and has revealed to him a plan that includes ministry and church planting in neighborhoods that have a mixture of social and ethnic backgrounds.
"Since 2018, nothing has been the same with my life and praise God," Tanner shared. "A few years ago my wife and I attended a church and as we looked around in the pews, we saw all people…people fresh out of prison, in business suits and police officers. We thought 'this is heaven." The passage in Titus 2:11-15 was preached that day and we new we had to plant…a church with all kinds of people both socially and economically."
Through several conversations with leaders and ministry partners, Tanner was introduced to Jacob Richardson, pastor at Citylight Mosaic. Jacob and Tanner hit it off immediately. Not only do they both share a similar vision for church planting, but they are also both new parents. Eight months ago, Jacob and Mosaic invited Tanner to come on staff as a Church Plant Resident.
"I've been learning a lot at Mosaic," Tanner described. "The staff meetings, the structure, sitting down with Jacob and Ryan Johnston (a church plant catalyst) and going through strategies in planting, it's all been so helpful. We've worked on a vision and they are helping me articulate the plan and with putting down it in our church's prospectus. I want to have a clear picture early on. I'm just so grateful for a good example from Citylight Mosaic."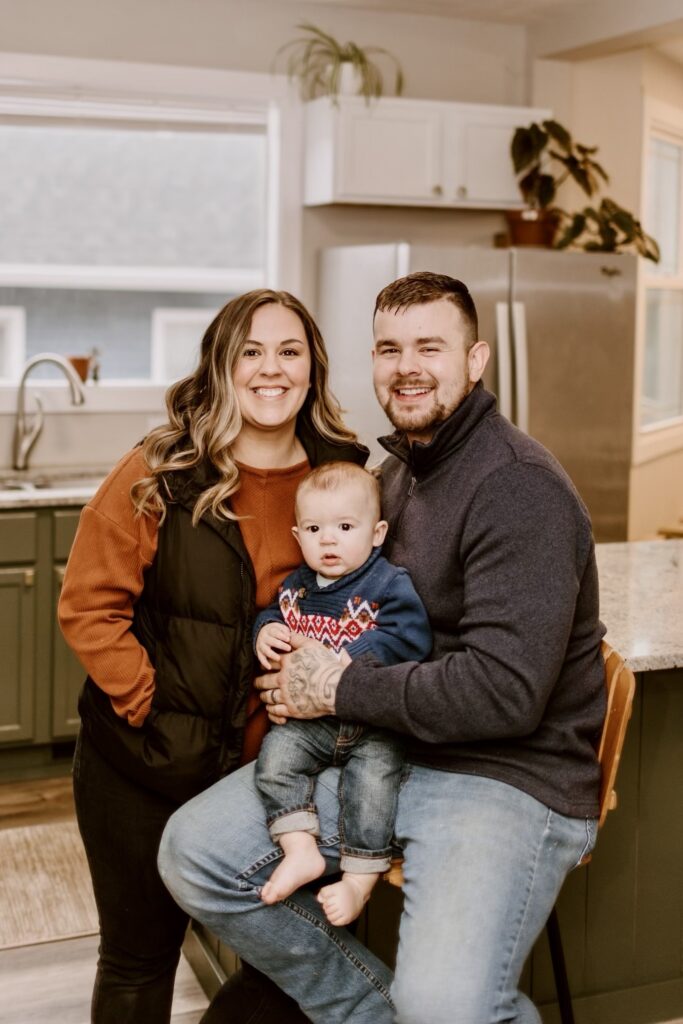 Church plant residency within the Citylight Family isn't unique. Over the past ten years, men have been invited to join churches within our Family to learn and experience what a healthy staff is and isn't, how to shepherd and lead people, how to care for people but then also how to multiply the process by looking for the next leaders. A typical planter residency is two years before a core team is launched. Jacob understands this model very well. He completed a residency at Citylight Omaha before launching Mosaic.
"That's been my story and part of Mosaic's story as we had the opportunity to work with another church," Jacob shared. "Our church wanted to be sent by a healthy church and we wanted to be a healthy church. A church that desires to multiply and then to help give planters a positive church experience and to develop them. After meeting Tanner and getting to know him, we wanted to help him. We prayed about it, and that was eight months ago."
Mosaic is a bilingual church and Jacob said this:
"Historically, church planting in a Hispanic context is not planting, it's more like church splits. With Tanner, it is an opportunity to multiply disciples and unify. Praise God…that's why we are here. We are thankful that God has given us this opportunity. It's been a faith building experience for our church and it's helped us understand that it doesn't stop with us. God is working here and we are missing out if it stops here. Planting and equipping church planters is an aspect of a mission of God. It's better to give than to receive. Mosaic was sent and we get to send."
Tanner responded with "I'm more than a church planter to Jacob… Jacob is my friend and pastor and a brother in Christ. We talk with one another regularly and I get solid advice. It's a breath of fresh air in my life being able to do life together. Through this, God has revealed to me He is always faithful. He never leaves me and He is gracious to restore me. I encourage the Church to look out for the planter and work towards raising up church planters to reach these kind of areas of Omaha and beyond."
This September, Tanner will launch a core team that will meet in South Omaha. The goal is to multiply city groups that scatter through out the week and then gather as a core team on Sundays. He wants the church to be in the community, to bring people in to disciple and then to send them out into light houses in the area. To spread throughout the neighborhood and to then come to church. Tanner described their motto as "we want to live and look like Jesus…every day."
Jacob concluded with this:
"If you wait until you are ready to have a church planter to send out, whether that looks like a certain amount of people attending or a certain amount of dollars in the bank, you might never do it. On the surface for us, we are only two years in and not receiving denominal funding, you might ask 'why are you planting?' Well, God told us to. Jesus likes planting churches. It might not make us 100% sent but if God is giving you an invitation in this way, you should probably do it."
If you wait until you are ready to have a church planter to send out, whether that looks like a certain amount of people attending or a certain amount of dollars in the bank, you might never do it.

Jacob Richardson, Mosaic
For more information or if you have questions, please email Tanner at: Devereauxtanner298@gmail.com