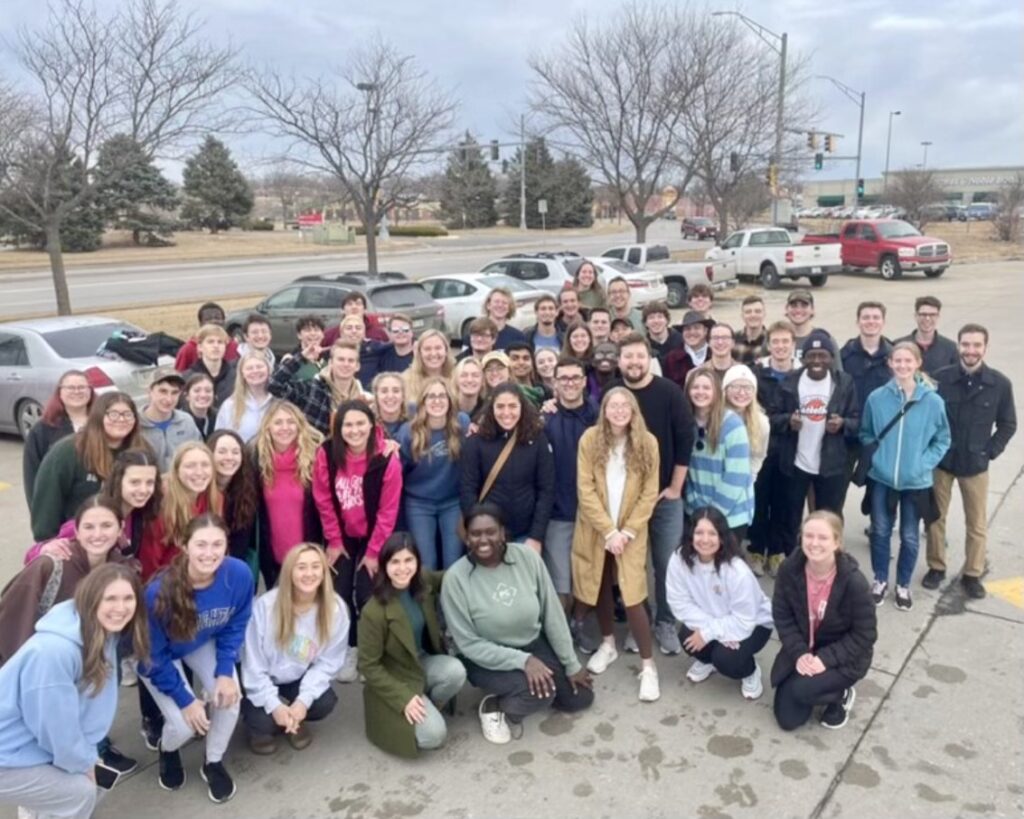 College Ministry in the Citylight Family | PC3
The Citylight Family multiplies disciples and churches. By doing this, we equip this generation with the Gospel so that they share this good news with the next generation. We are a Family who runs after the next generation and all because we believe it is biblical. One way we do this as a church is through college ministry. Throughout the Citylight Family, you will find college teams thriving and serving their local college campus. One ministry that is doing this well is PC3. PC3 is part of Providence Church Omaha and meets Tuesday nights each week. Currently they meet at Mosaic, another Citylight Family Church.
Hannah Bidne is PC3's college ministry intern and has been involved with PC3 since they launched from the original Citylight U at Omaha Midtown. Hannah was a college student when she caught the mission with her whole heart. After college, she joined the PC3 staff and has been leading women's discipleship.
"Ministry was something that had been spoken into me since college," Hannah shared. "I kept putting it off. I chased different goals and different things. But it got to the point where I was asking myself what God wanted me to do. From there, God opened doors at PC3 and it was awesome."
Last year, the PC3 team began to plan for the 22-23 college calendar and knew they wanted to provide a unique space for their students over winter break and a winter retreat idea took off. A rental home on a lake down in the Ozarks was booked and the goal for the week came to the team quickly.
"The goal for the week and with every message was 'holiness + missional living = gospel impact,'" Hannah described with a smile. "The desire was for the entire PC3 ministry to not just be a community of people who love one another but also a group who is striving for holiness and to look like Christ. Not just a holy huddle but a community living on mission. Putting this formula together can have a big impact not just on the group but really, for the Kingdom."
Registration opened up and 75 leaders and students filled it quickly and so did the schedule. The team was intentional with their time.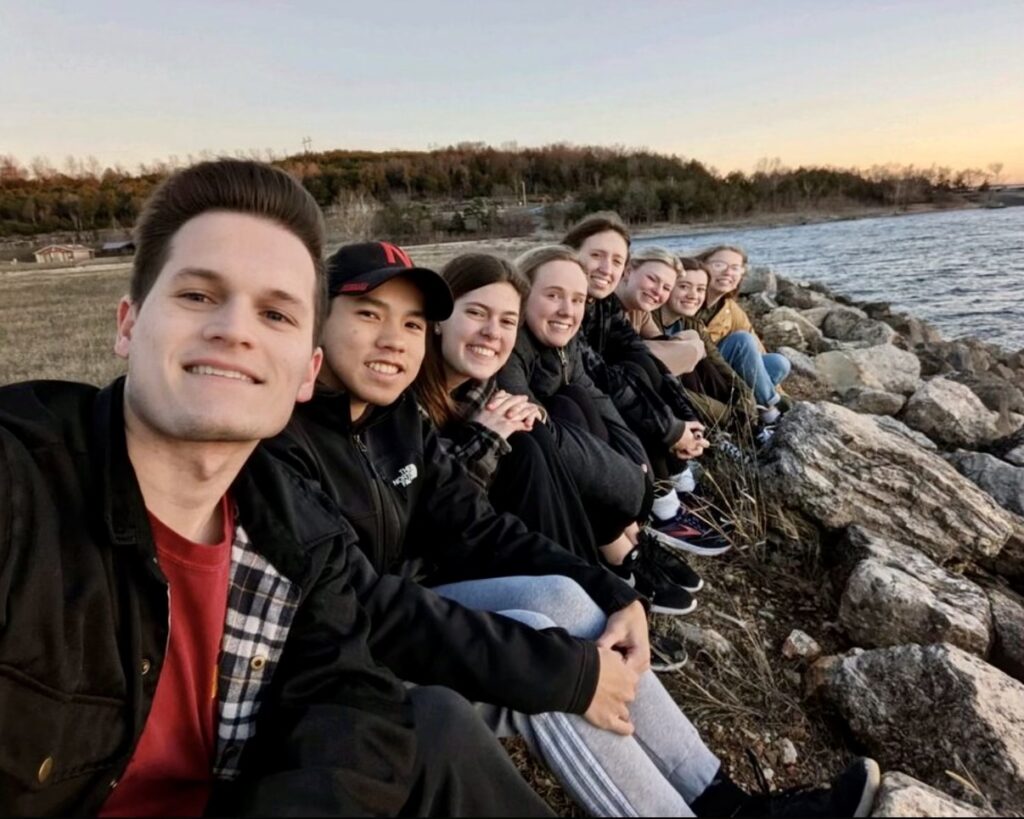 "We wanted students to walk away refreshed and encounter Jesus," Hannah said. "If these two things happened the retreat was a win and God did it. There were multiple students who were nervous because of the size of the group in one house but we saw people who weren't close before the retreat end up bonding with one another. There were new friendships made and after every sermon small groups emerged. We had bonding games with different people…relay races, trivia, funny and silly stuff. People made friendships that they didn't think they were going to make, or made closer friendships on a new level they didn't anticipate. In the small groups we heard stories of people opening up about sin for the first time in their lives. God had given people a boldness to believe that with sin, there's deep grace and He lifted people out of believing lies that said otherwise."
Friendship and accountability were just some of the fruit. One part of the retreat that became an unexpected favorite was the hour or more spent with Jesus every morning. After breakfast, a quiet time was incorporated into the schedule for everyone. This time was to find a quiet space alone to be with the Lord in silence, in prayer and in reflection.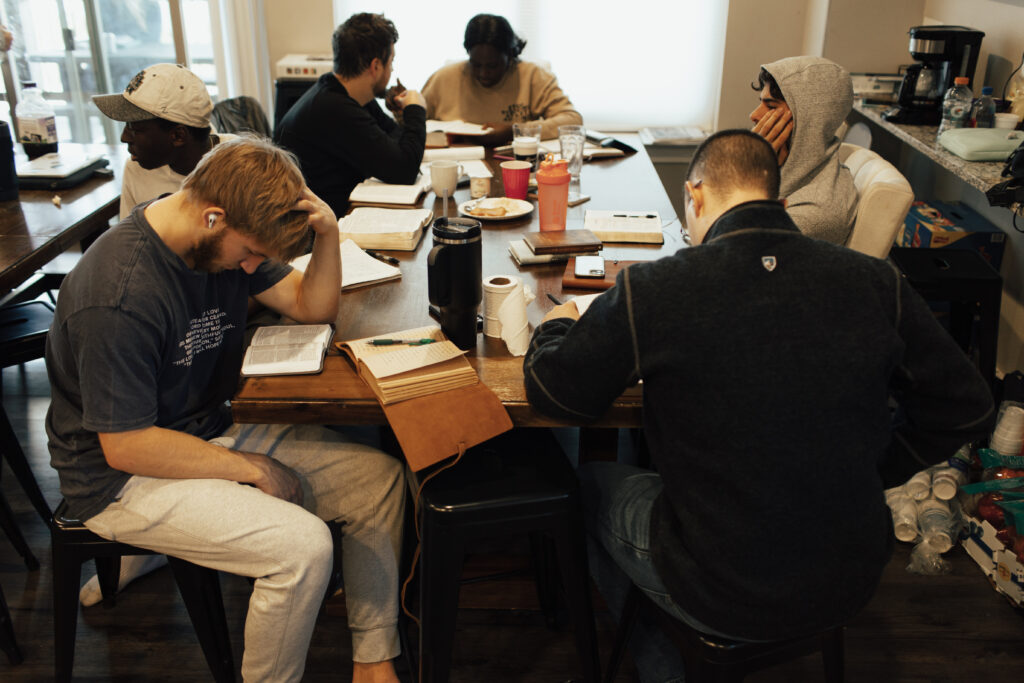 "When we got back from the retreat," Hannah explained, "I was reading my bible at home and I looked at all the things that needed to be done and it reminded me how sweet that time really was. There's something about being in different surroundings, in a space with no responsibility and to meet Jesus with no daily life distractions. So many cool stories came out of this discipline. God revealed things to people. Some of the girls have tough stuff in their lives and were pushing God away so that they didn't have to deal with it. It was scary for them to know how to begin processing those hard things. God started it at retreat and has continued this process afterwards. For me, that's a huge win. It's God who brings people through things and we can focus too much on the other side of the struggle instead of the process."
Another win for the PC3 winter retreat was the fact that non believers were invited and came. Leaders and students were praying before the retreat for these students and all throughout the week. One of the gals, after hearing the Gospel and knowing the truth, is wrestling through if it's worth it to give up everything in her life. The team is praising God that she understands the need to make changes. Now, she is surrounded by Christian community to walk alongside her. A few other students who just started attending PC3 signed up and came to the retreat. Both of the students had an awareness they were not Christians but were curious and wanted answers to their questions. Throughout the retreat the guys poured into the young man, and the girls poured into the young woman.
"The night before the last night we were talking to the gal about what was holding her back," Hannah shared with kindness, "and she didn't know. After the sermon we were all in small groups and separately these students both gave their lives to the Lord! These two students knew one another prior to retreat and didn't know what the other one did. When they both found out, along with everyone else after the small groups, we brought the speaker out and blasted Church Clap in the parking lot late that night and celebrated!"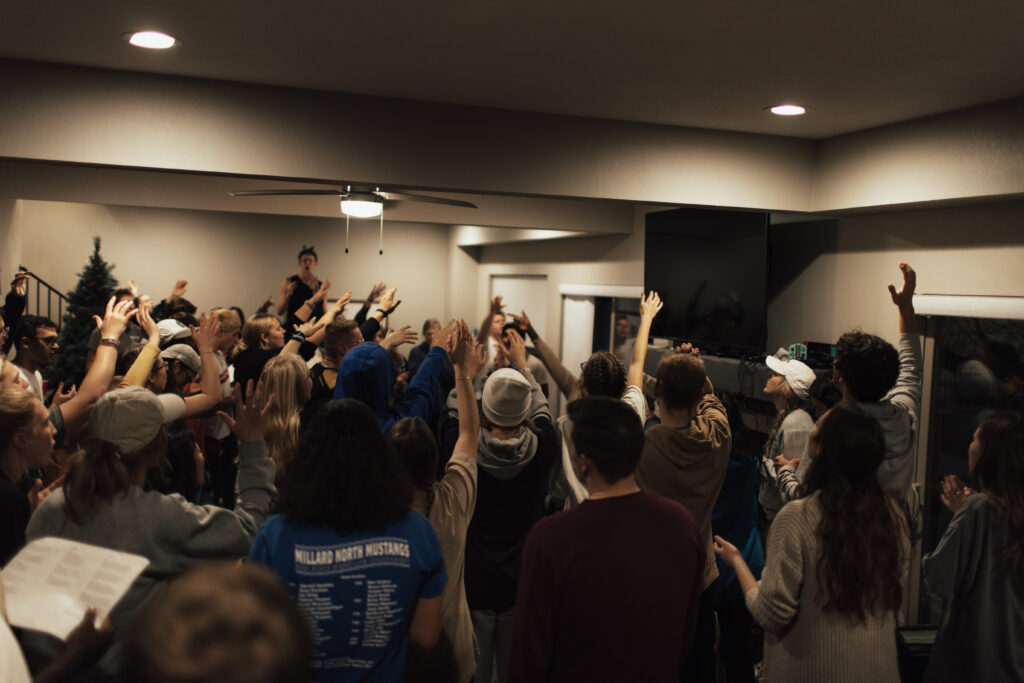 Every time someone gives their life at PC3, the team and members celebrate with sweet treats and a dance party. That night was a memorable one not just for the two students who gave their life to the Lord, but for everyone at winter retreat.
"We all genuinely get excited and there are hugs and tears," Hannah said with excitement. "Welcoming these two into the family of God is an honor and joy. The leaders and I were talking, and we had an expectation of God to save students on these trips. God moves in these spaces of worship, teaching and community and we've seen it. Now this girl who gave her life to the Lord is bringing friends and plugging into PC3."
After retreat and before college classes started up, PC3 knew they wanted to kick their semester off immediately to continue where the retreat left off. The leaders were optimistic but never did they think over 100 students would come. They were just as hungry and excited to stay with their community and be intentional with inviting others into it.
"Students have been inviting their friends, and that has been incredible," Hannah confessed with glee. "They were not tired hanging out with one another; the opposite. This community is a unique blessing. There's a lot of lulls in ministry, spiritual warfare, and all the hard stuff. Being in ministry it is important to look back and see where God brought us and remind ourselves that He is clearly working. We don't want to forget that."
There is a need for college ministry, and this provides a wonderful blessing and opportunity for churches. So many students from around the world are trying to figure out who they are, who they want to be as a person, who their friends are and, in that process, a blessing to introduce them to the One who can lead and protect and equip them with truth to answer all their questions. At PC3, leaders equip others to learn the skills and have the heart for people to live on mission wherever they go in life. They also help students realize their life is not about their job, but something bigger. The leaders and members of PC3 evangelize and disciple people with whatever they do. This season of life can dictate what the average college student will do for the rest of their life so why not with Jesus? This is the next generation sharing and discipling the next generation. Let's support them.