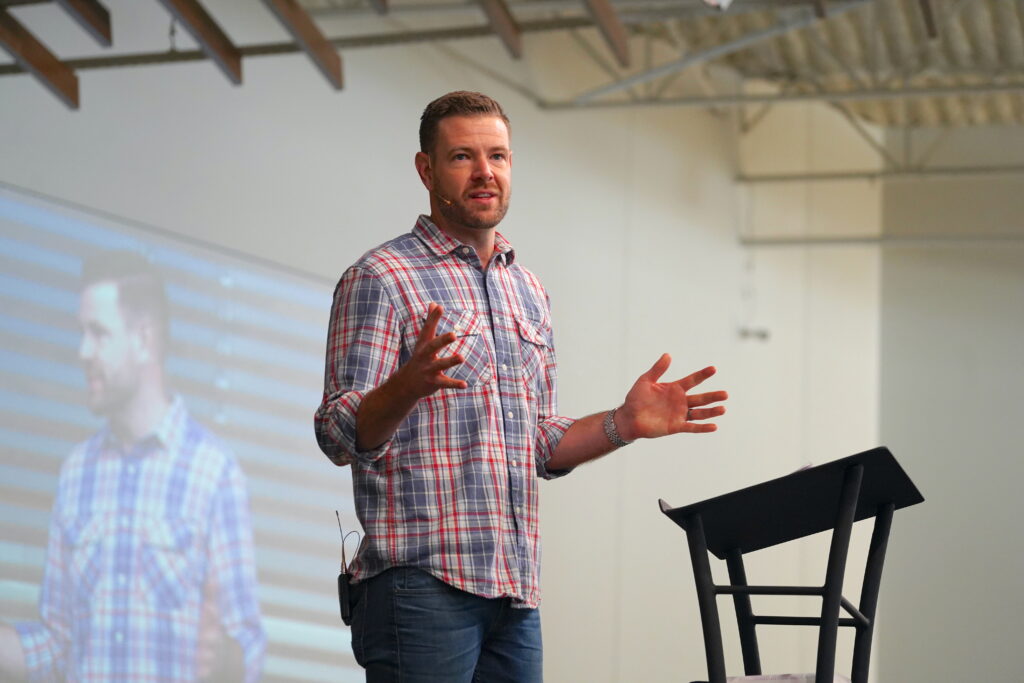 Proclaiming God's Word is a serious task and one that requires much. If you are preparing to teach God's Word, here are a few things to consider and practice from a seasoned Pastor.
1. Pray
You need the Spirit of God to illuminate the text and help you apply it to your life and the life of the congregation. Prayer in preaching prep isn't a formality. It's a necessity! Spend at least a half hour meeting with the Father and asking for the help of the Holy Spirit before starting your prep time.
2. What's the one big idea?
In one sentence, what is the thesis of your sermon? Ask these questions to help:
What is this text talking about?
What is it saying about what it's talking about?
What is it in fallen man that necessitated the Holy Spirit to inspire this particular passage of scripture? In other words, what's at stake if we don't understand and apply this truth? (Chappell's Fallen Condition Focus (FCF))

3. Complete your exegetical outline and establish your homiletical outline
The main points of your outline should follow the structure of the text and all work together to support your one big idea. You are building an argument with each of your points supporting that argument (shoot a rifle, not a shotgun). Prayerfully distill each point into a summary statement.

4. Determine your introduction
A good introduction will create tension around the FCF in a way that the congregation relates with; it will state the big idea; provide brief context of the passage; and a preview of your points – or outline all within five minutes or less.

5. Develop your points
In each of your points, you want to do three things:
EXPLAIN – Actually read the relevant portions of the text. Don't just summarize it – keep our noses in the ink!
ILLUSTRATE – Help your audience understand the point by using an abstract illustration.
APPLY – The Puritans used to say that explanation without application is abortion. In other words, you've brought a truth to life but didn't bring it to full term by actually helping your congregation apply it to their lives.

6. Gospel? Check!
Is the Gospel clearly in the big idea, teaching points, application…actually everywhere? And is Jesus the hero of the sermon?

7. Get feedback
You can get a little tunnel visioned after being in a single text and working on a sermon for several days. Send your manuscript off on a timely basis to a couple other gospel preachers for feedback.

8. Pray and practice
Now that you've got confidence around the text in general and your sermon in particular, pray for God to increase your burden to preach it. Picture a few people in the congregation as you pray. What's at stake for them? Develop a sense of urgency in preaching the sermon. Then practice preaching it several times and out loud. If you haven't made your point in 35 minutes, just quit trying.

9. Post preaching review
The only thing more painful than listening to your own voice on a voicemail prompt is watching yourself preach. It's horrible but invaluable to developing as a preacher.

10. Post preaching peace
Learn from your last sermon but don't dwell on it. God's Word does not return void. The Spirit will do what He will with the sermon you preached no matter how well you thought you did.
Content extracted from Citylight Family Church Plant Training 2022 presentation by Gavin Johnson titled "From Sermon Prep to Pulpit – What do I do now?"